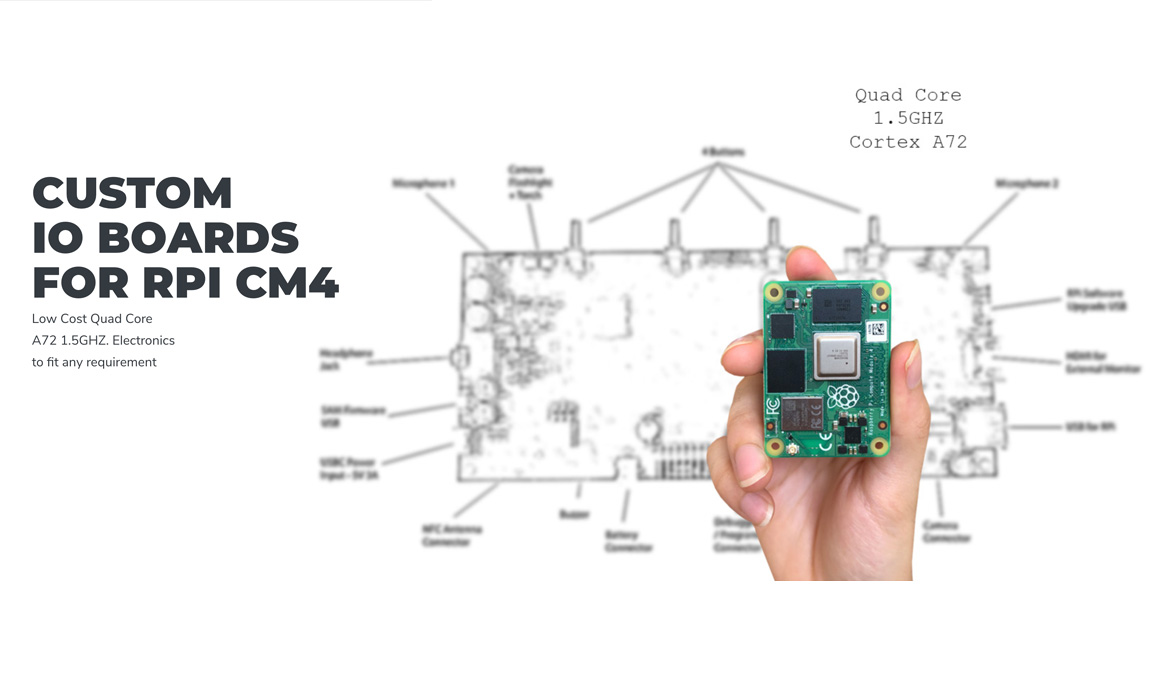 How It Works
The new RPi CM4 board is one of the most advanced Linux SOM boards on the market, at a reasonable cost. This board creates a whole new opportunity for high-end SMART devices. It has never been simpler to build a whole product around a SOM before.
The RPi CM4 board offers a Quad Core ARM processor @ 1.5GHZ, 2 HDMI ports, 2 DSI ports, 2 CSI Ports, 40 IO pins, Gigabit Ethernet, Bluetooth 5.0, WiFi, PCIe 1 Gen2, USB, up to 8GB RAM, up to 32GB eMMC, and many more features in a tiny SOM board. Raspberry Pi is a well-known and well respected organization with over 30 million boards sold. To use this board, we need to develop a custom PCB around the board to access the features and capabilities.
Artificial Machines is an Approved Hardware Design Partner for Raspberry Pi. We have developed Raspberry Pi Software and products for several years and have been working on many projects for the CM4. This is an excellent embedded Linux platform for high-end, low-cost electronics. If you are looking to build touch screen devices, or advanced handheld Linux devices, then Raspberry Pi and Artificial Machines are the partners for you.
Why us?
RPi Approved Design Partner
Hardware Design Experience
Raspberry Pi OS Experience
Custom PCB Experience
Qt and Flutter for Devices
Linux Device Driver Experience
Custom Linux Build Experience