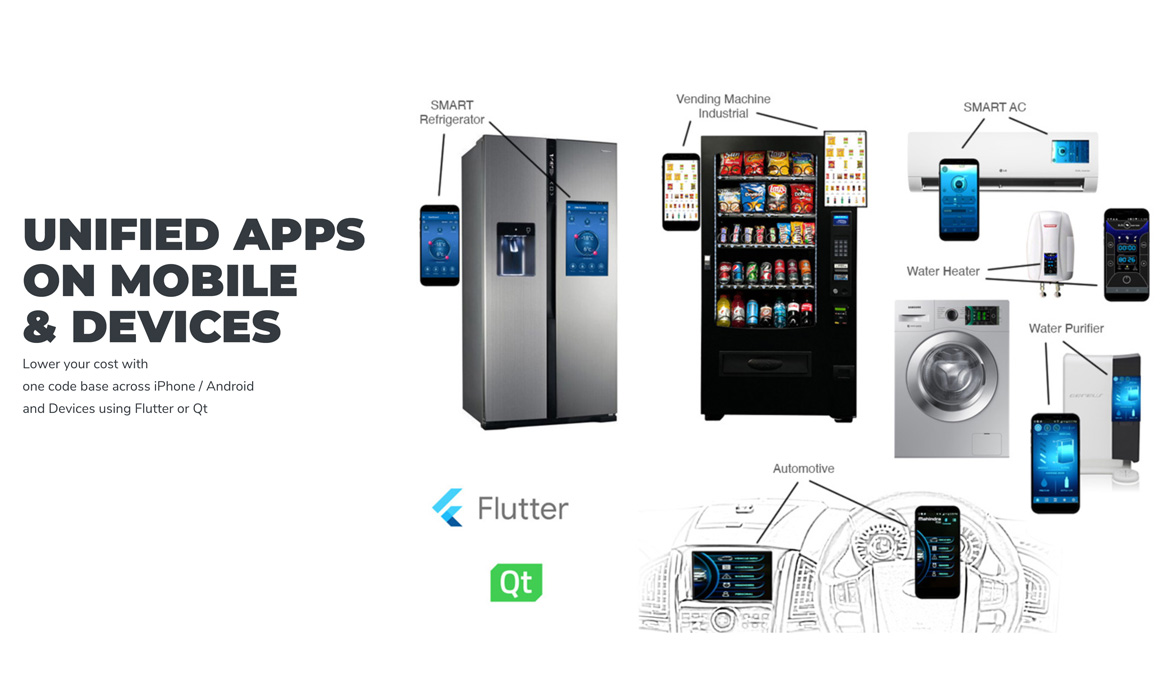 How It Works
While we have worked on Native App Development for over a decade, cross-platform development is the way to go today. Cross-platform development allows you to reduce your total cost of ownership by keeping code common, and reducing testing and maintenance costs.
Some of the best cross-platform development frameworks today are Qt and Flutter. Qt has been around for a while and is well known for UI design in the Automotive and Industrial sectors. The new player on the block is Google Flutter. Flutter has a phenomenally advanced Widget Library that allows us to build responsive and animated apps in a short timeframe.
The best thing we like about Flutter, is that it is truly open source and runs well on Linux devices. There is no device distribution fees like Qt has, so it is perfect for lowering your cost of development and distribution. Flutter is a lot more advanced than Qt when it comes to Mobile UI.
With extensive experience in Native iPhone, Android, Qt and Flutter development, and with over 200 projects completed, Artificial Machines is the perfect partner for unified app development.
Why us?
13 years of Mobile
Android, iPhone & Devices
Qt & Flutter
Linux & Mobile
Automotive, Industrial, Consumer
Custom LCD Apps
Handheld - Battery Powered