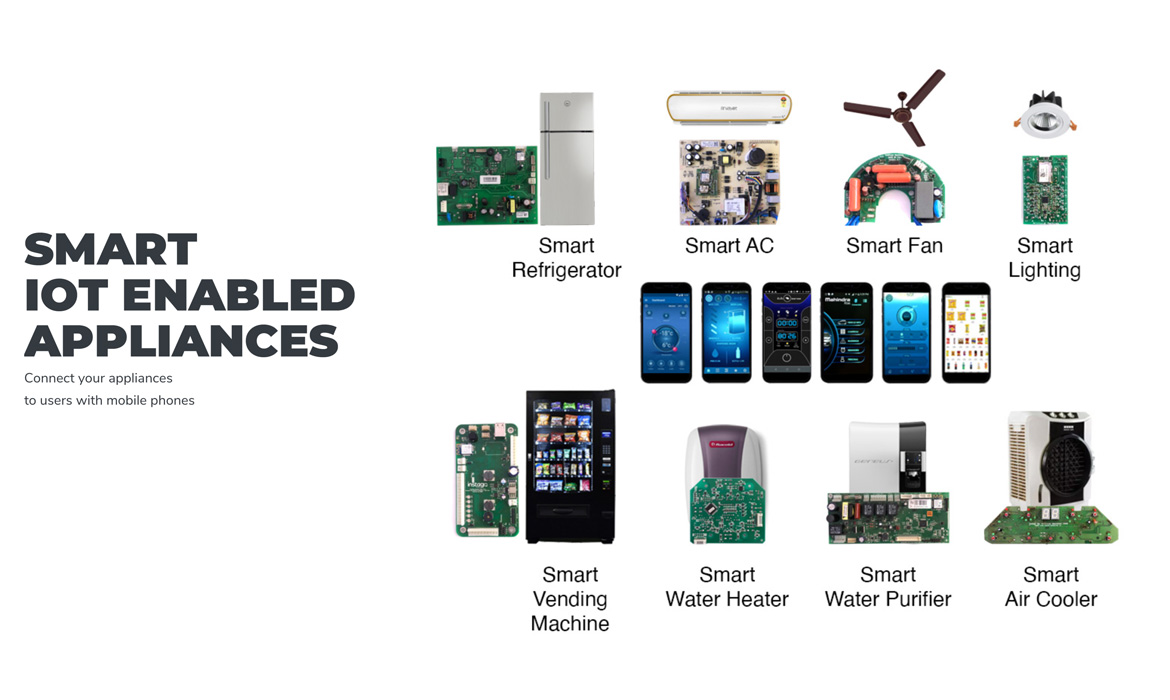 How It Works
Artificial Machines has extensive experience designing Consumer Electronics PCBs. We have designed a wide range of products including SMART Refrigerators, Air Conditioners, Washing Machines, Water Purifiers, Air Purifiers, Air Coolers, Ceiling Fans, Water Heaters, LED Lighting, Security Cameras, Home Automation Systems, Automotive, Vending Machines, and many others.
We have worked with many processors and hundreds of sensors and peripheral devices. We partner with Microchip, TI, ST, Raspberry Pi, Qualcomm and many other chip companies to design electronic products. Our PCBs are almost always connected to WiFi, Bluetooth, 2G, 3G, 4G networks to make them SMART IOT devices. All products have mobile apps for the best possible consumer experience.
Our integrated product development lifecycle brings many experts from different domains to the team, to allow for seamless development of products that work well in the market. If you want to make your consumer electronics IOT enabled, or build entirely new appliances from scratch, we are the company to work with.
Why us?
Consumer Electronics Experience
Lots of IOT Experience
Many Appliances Designed
Cooling, Heating, Water, Air
Integrated Teams
End-to-End
Hardware & Software
Mechanical, PCB, Software, Apps